Have an old collection of stamps? Inherited or collected by yourself? We buy them!
While stamp collecting isn't as popular as it once was, stamps still have value in today's market place.
The Frederick Coin Exchange has partnered with a stamp dealer from Virginia who comes once a month to evaluate stamp collections.
We are very competitive with prices for collections, singles or hoards. If you are selling stamps, we would like to purchase them!
OLD US & World Stamps New & Used

Singles, Blocks and Sheets

Duck Stamps & Revenue Stamps
First Day Covers

Post Cards

Confederate Stamps & Covers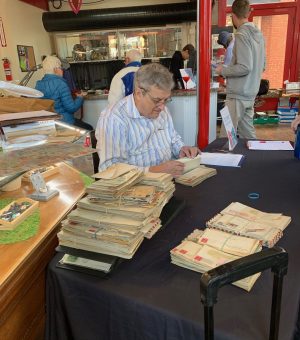 We offer FREE verbal appraisals!
If you would like to drop off a collection for evaluation, you may do so any time during regular business hours and Roger will evaluate it and give you a call once the evaluation is complete.
Please note: Due to the COVID-19 pandemic, we are not currently offering in-person stamp appraisals. Collections can be dropped off for evaluation and Roger will give you a call once the evaluation is complete.
Should we resume regular business hours and practices, Roger will be available for in-person evaluations from 11am-5pm on the last Wednesday of every month. Please call (301) 898-2863 to get more information.