Purchasing – Every month we purchase millions of dollars worth of rare coins & currency, gold & silver coins and bars, gold jewelry, and sterling flatware/hollow ware.  At any given time, we have at least 3-5 specialists working our counters in order to provide you with professional and efficient service. We are currently only seeing customers by appointment only.
Appraisals – Our in-house verbal appraisals are free of charge.  However, if you need an appraisal typed on our letterhead (usually for estate purposes or to be presented in court), then the charge is $50 per hour in store, and $100 per hour out of store, with a minimum charge of the 1 hour rate.  The appraisal process is simple: Once you bring your coins or jewelry to us, we will sit with you and itemize the value of your collection.  If you decide to sell to us, then we will pay you the appraised price. If you choose to keep your coins or jewelry, then there is no charge except in the instance noted above. Please note you must make an appointment for a written appraisal.
Rare Coin and Bullion Sales – Whether you are looking for a $19 Indian cent or a $500,000 rare coin, the professional numismatists at FCE can help you.  We often carry an excess of $500,000 in our vast inventory and would be happy to send you a scan of anything in our inventory.  With proper references, we can send a coin to you for approval.  If you prefer to purchase bullion, we also buy and sell gold & silver bars & coins.
We do NOT purchase from individuals under 25 years of age.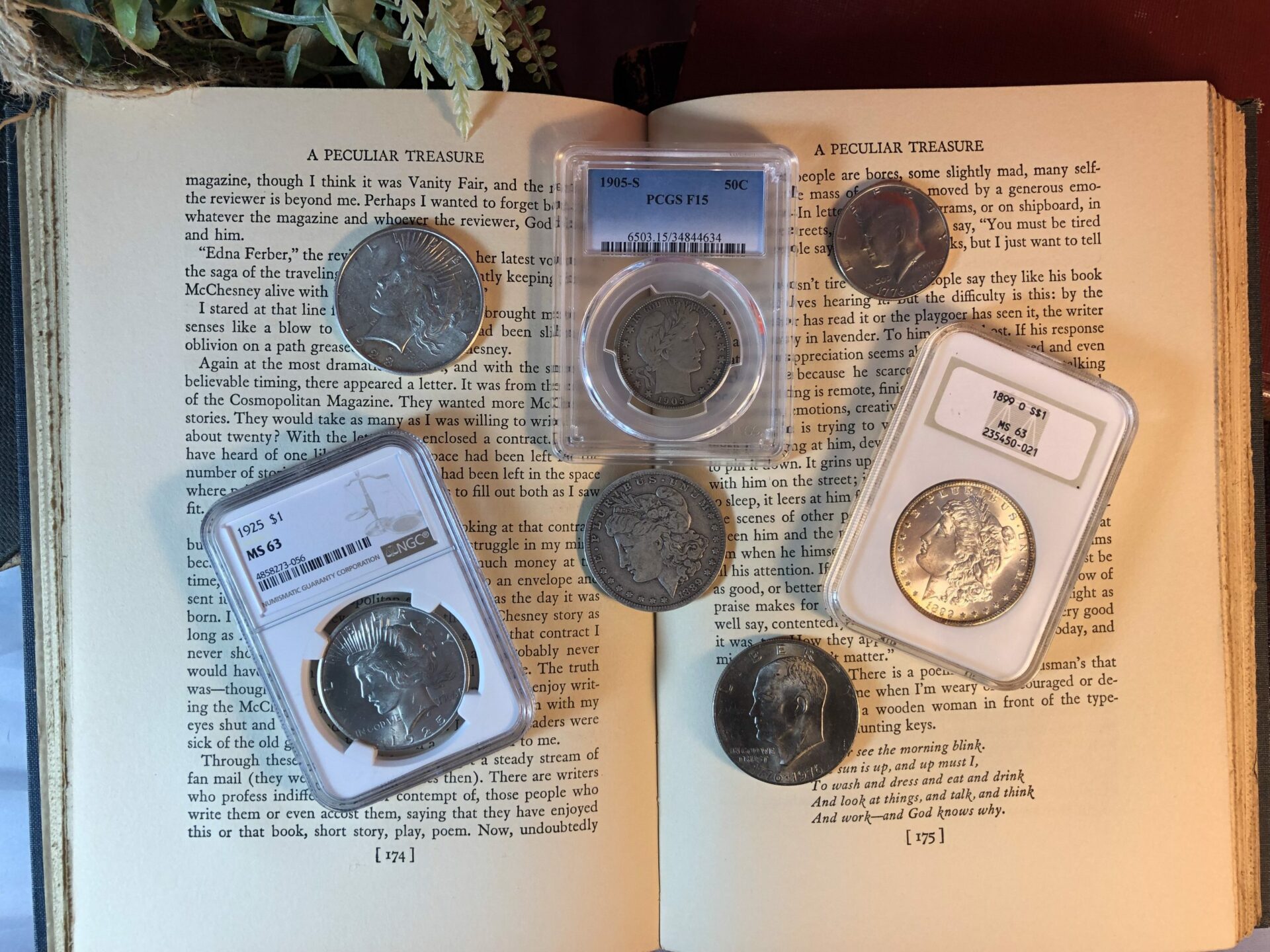 Contact Us for a FREE Verbal Estimate or to Learn More about our Services
Strong Buy Prices & Competitive Sell Prices!
We do NOT purchase items from individuals UNDER 25 years of age.