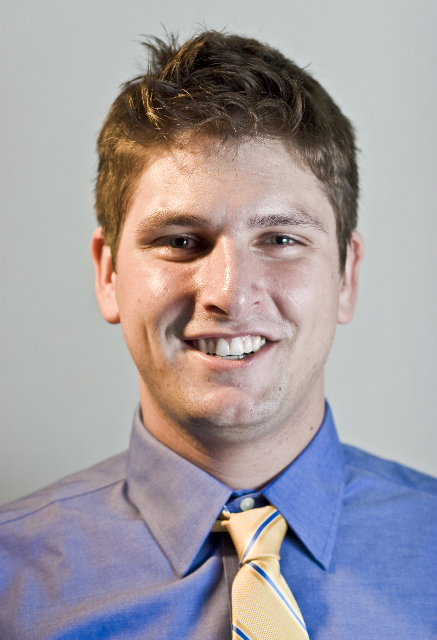 Matt Lerner
Owner of Frederick Coin Exchange
---
I started collecting coins when I was 5 years old; and fell in love with the hobby. My mom used to drop me off at a local coin shop and I would spend hours and hours there, until one day, they asked me if I wanted to help them out in my free time. How could I say no? Well, I was 11. So they couldn't really 'hire me' but could give me free coins in exchange for helping them out. In 1999, when I was 13, I was introduced to eBay. I started out selling state quarters for .99, plus .49 for shipping and handling (of course). I'd ride my bike to the post office and away went the coins. In the beginning I did it to make enough money so I could buy the coins I needed, when I graduated from high school I decided coins would be a great way to help pay for school and got more serious about the business. I applied to 12 different schools all over the nation. The first school I visited was the University of Wisconsin-Madison. I fell in love quickly. Not by the academics, not by the campus, but by the fact that there were five coins shops within 15 miles of the university. I quickly sent in my acceptance and began to network with a local dealer. Soon I became the 'go to' buyer for all of the local shops, buying their excess inventory and selling it to dealers and collectors all over the nation. I graduated in December of 2007 from the University of Wisconsin-Madison with a degree in marketing and decided pursue coin dealing full time. I opened my first physical retail location where I grew up in Frederick, MD in 2009. We've become one of the most competitive coin and precious metals dealers in the area.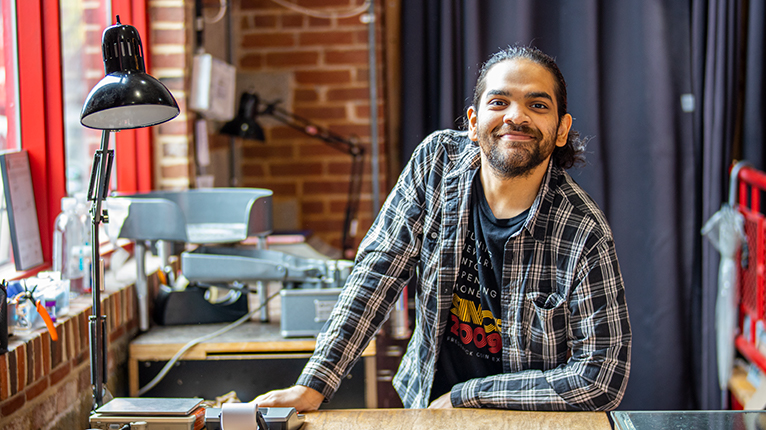 Eric Matute
Retail Associate
---
Eric is one of our busiest retail employees and there is a high chance you'll be working with him when you come in! He's been with us since 2017 and had his sights set on learning about the complexities of jewelry. Since working with us, he's grown to admire coins with the same passion! Eric has been collecting a variety of items since a young age such as Pokemon and Yu-Gi-Oh cards. In close comparison for his love of an awesome Pikachu card, he loves any date of the Carson City Mint Morgan Silver Dollar! *SPEAKS SPANISH*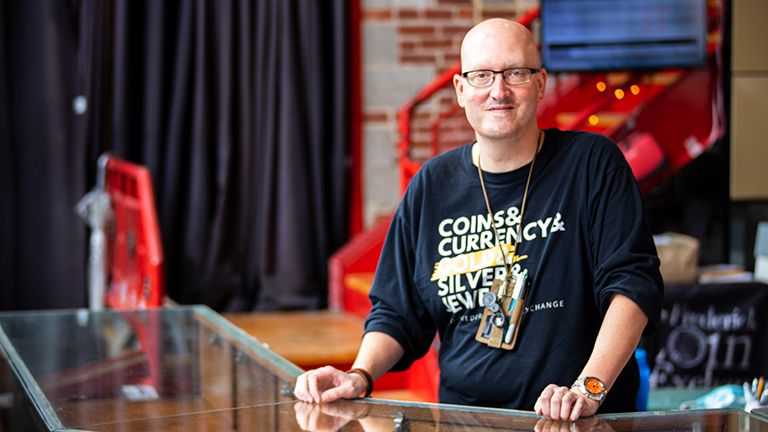 Brian Knezevich
World Coin Numismatist
---
Brian has collected coins for 13 years and "some change." He is our world coin specialist here at the Frederick Coin Exchange and while he is mostly interested in Australian and British coins, he has an extensive knowledge on coins from other countries. Brian is one of our longest standing retail employees and has been with us since 2009! Although he loves being here during the day, his favorite part is to get home to relax and look for new additions for his sports car collection! Out of all the coins in the world, his favorite is a low mintage 1948 Canadian Dollar. If you want to swoon Brian while he is appraising your coins, either bring in one of these to look at or his next best weakness: chocolates!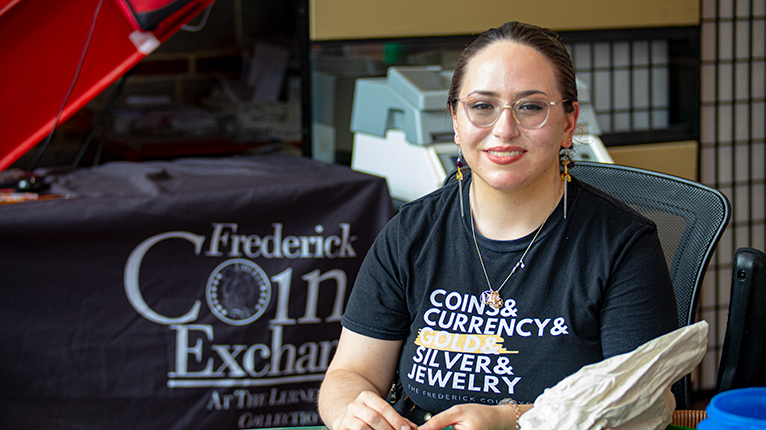 Amber Goodwin
Retail Associate
---
Say, "Hi," to Amber everyone! She joined us very early in 2021. As one of our retail associates, you've probably seen her floating around the floor doing a variety of tasks. Since joining the Frederick Coin Exchange team, she's loved learning about the historical value of coins and jewelry. She loves learning about the story of the coin itself or the figure on the coin. Her favorite coin is the Toonie, the Canadian two dollar coin! It's a portmanteau of two and loonie; the loonie is the Canadian one dollar coin. In her free time, she's out collecting anything with a unicorn on it! We'll have to keep the collectible unicorn silver rounds a secret from her!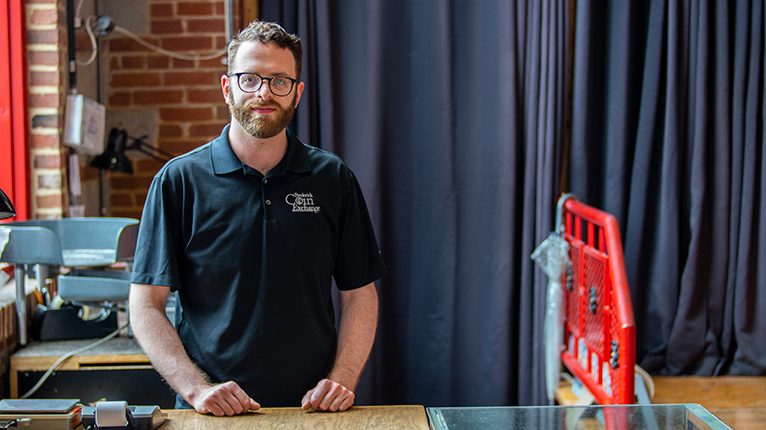 Josh Kahn
Retail Associate
---
Josh came to us in early 2019 and has quickly become a valuable member of our retail team! He grew up learning everything he could about coins & currency from his father (who is an avid collector himself) and now uses his extensive numismatic-knowledge base to his advantage in order to accurately evaluate coins and other collectibles! His goals for the near future are to attend more American Numismatics Association (ANA) Seminars and learn as much as he can about the industry. Above all, the favorite part of his job is finding "buried treasures" in our inventory; he knows a gem when he sees one! In his down time, he enjoys playing the guitar and drums and has a passion for big band swing. If you get the opportunity to work with Josh in our retail department, ask him about some of his musical artists - you might have one in common!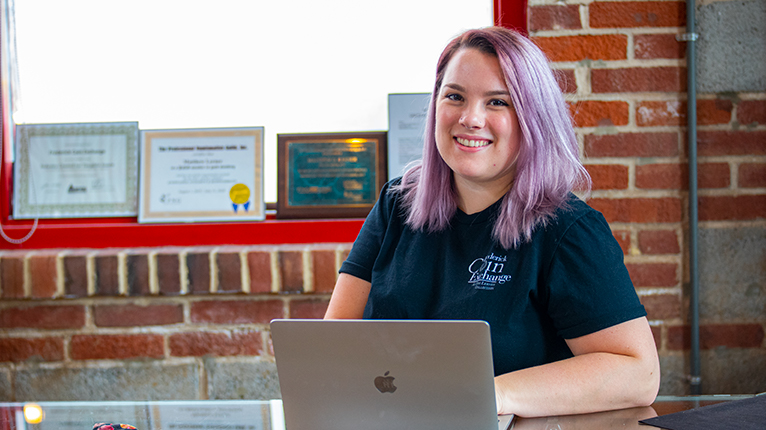 Jennifer Foss
Wholesale Assistant
---
Jennifer has been with The Frederick Coin Exchange since 2019. Since joining our team she has gained extensive coin and jewelry knowledge. She absolutely loves the stunning design work on coins. She finds it fascinating how intricate they are despite being pressed by hand! Her favorite coin is the 1893 25 cent Isabella. As our retail assistant, there's a good chance you communicated with her if you are a wholesale buyer or seller!