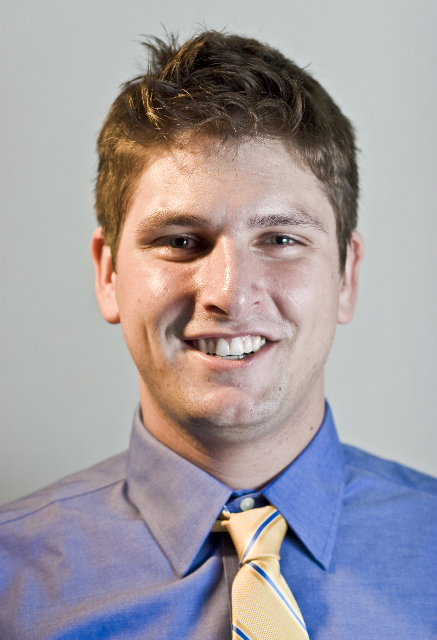 Matt Lerner
Owner of Frederick Coin Exchange
---
I started collecting coins when I was 5 years old; and fell in love with the hobby. My mom used to drop me off at a local coin shop and I would spend hours and hours there, until one day, they asked me if I wanted to help them out in my free time. How could I say no? Well, I was 11. So they couldn't really 'hire me' but could give me free coins in exchange for helping them out. In 1999, when I was 13, I was introduced to eBay. I started out selling state quarters for .99, plus .49 for shipping and handling (of course). I'd ride my bike to the post office and away went the coins. In the beginning I did it to make enough money so I could buy the coins I needed, when I graduated from high school I decided coins would be a great way to help pay for school and got more serious about the business. I applied to 12 different schools all over the nation. The first school I visited was the University of Wisconsin-Madison. I fell in love quickly. Not by the academics, not by the campus, but by the fact that there were five coins shops within 15 miles of the university. I quickly sent in my acceptance and began to network with a local dealer. Soon I became the 'go to' buyer for all of the local shops, buying their excess inventory and selling it to dealers and collectors all over the nation. I graduated in December of 2007 from the University of Wisconsin-Madison with a degree in marketing and decided pursue coin dealing full time. I opened my first physical retail location where I grew up in Frederick, MD in 2009. We've become one of the most competitive coin and precious metals dealers in the area.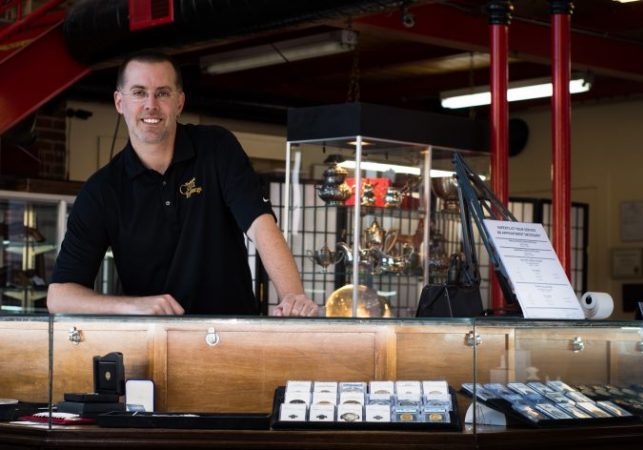 Robbie Smith
Retail Manager
---
Robbie is a life long Walkersville resident and a Hood College Graduate. He has been in the retail coin and sports card industry for 29 years, and with the Frederick Coin Exchange for almost 7 years. Robbie has been passionate about this hobby since age 9 when he started collecting wheat cents. One of his favorite coins is the beautiful Oregon Trail Commemorative Half Dollar. While not at work, Robbie, our shop jokester, enjoys spending time duck pin bowling.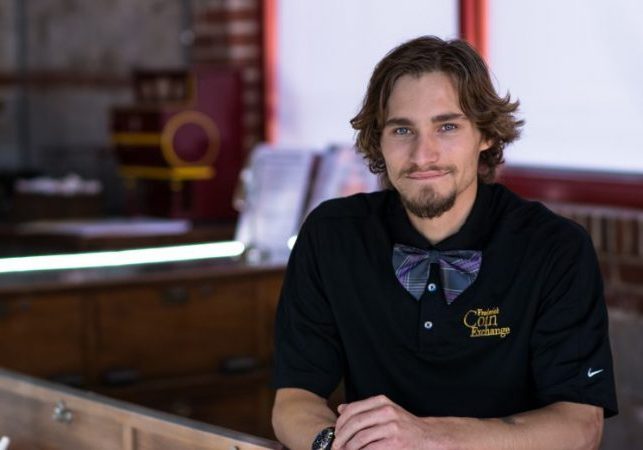 Oakley Adams
Jewelry Specialist/Retail Associate
---
Oakley has been with the Frederick Coin Exchange for a little over a year. His love of history and admiration of stones and old bank notes sparked his desire to learn something new and join the Frederick Coin Exchange team. While he may not collect coins, specifically, he does have an understanding of the passion a collector possesses, as he collects Jones Soda bottle caps, movies, cds, and bow ties, amongst other things. His favorite coin is the Morgan Silver Dollar for its design and natural toning. Oakley is primarily responsible for the jewelry transactions that occur at the Frederick Coin Exchange.
James Irwin
Senior Numismatist
---
James started his professional numismatic career in early 2015 when he joined the Frederick Coin Exchange team. His specialty is primarily in ancient and world coins, but he also has knowledge of medieval coins, tokens and exonumia, and US coins. His numismatic journey began when he started collecting world coins as a child. Having attended the American Numismatics Association (ANA) Summer Seminars, James demonstrates his passion for grading coins and currently handles all third party grading submissions, as well as finalizing purchased merchandise.
Eric Matute
Retail Associate
---
Eric is our newest member at the Frederick Coin Exchange, with 4 months of experience under his belt. He has always been interested in the complexities of jewelry and selling jewelry, but since working here, he has developed a strong interest in examining coins. The design and uniqueness of the Morgan Silver Dollar is one that always catches his eye. While he hasn't started collecting coins yet, he does have experience in the hobby having collected Pokémon and Yu-Gi-Oh cards when he was a child. *Speaks Spanish*
Brian Knezevich
World Coin Numismatist
---
Brian has collected coins for over 13 years. He is the Frederick Coin Exchange world coin specialist. While he is most interested in Australian and British coins, his knowledge is extensive for the coins of most countries.