The Frederick Coin Exchange buys and sells Vintage & Luxury Watches in MD. Our staff members can evaluate a wide variety of vintage and luxury wrist and pocket watches.
Modern Watches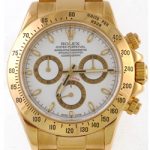 While we do not purchase all brands of modern watches, the secondary market for specific brands remains strong. Examples of brands we purchase on a regular basis include:
Rolex, Patek Philippe, Cartier, Omega, Corum & Tag Heuer 
Please note: If you are planning on bringing your watch in, remember to bring the original boxes and paper work if you still have them. This will help increase the overall value of your watch. 
Vintage Wrist Watches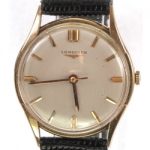 We purchase a variety of vintage men's and women's watches. Most will date 1970s and prior. Please note that men's watches have a tendency to have a strong demand on a secondary market than women's watches.
We evaluate vintage watches based on brand, condition, content of precious metals, and demand.
 Pocket Watches
We purchase most pocket watches made prior to the 1970s. We will even purchase watches that may or may not be in working condition. We have special interest in railroad pocket watches.
Pocket watches are evaluated based on their condition (working, reconditioned working, non-working), brand, content of case and a number of other factors.