How to get the most money for your old, unwanted or broken gold jewelry for Gettysburg, PA.
A short drive down 15 South will put extra money in your pocket and the peace of mind knowing that you got the most for your coins, scrap gold, or sterling silver flatware or hollow ware sets. Just 35 minutes away from Gettysburg, the Frederick Coin Exchange offers some of the strongest prices in the tri-state area.
Click HERE for Turn by Turn Direction From Gettysburg.
We buy: 
Old, Unwanted or Broken Gold Jewelry
United States Coins & Currency
Sterling Silver Flatware and Hollow Ware Sets
Vintage Sports Cards & Memorabilia from BEFORE 1975
Estate Jewelry
Fine Watches (Including Pocket Watches)
Gettysburg Coin Dealer, Gettysburg Gold Dealer.
What people are saying about the Frederick Coin Exchange:
"I had a good experience. I found everyone to be friendly and honest.I had approached another dealer for a quote and found that Frederick beat his quote by $200.  I will use Frederick again.It was worth my round trip of 90 miles.

Thanks ,Charles R"

"Very pleasantly surprised at what was offered for my meager coin collection. Extremely impressed with the speed at which we were served on a Saturday evening when we stopped in on a whim. I even went back today and did some more coins and old jewelry." George C.

"I recently sold a few pieces of jewelry at Frederick Coin Exchange. They were very knowledgeable, polite and really fun to talk to. I also love their resident dog, Charlie. This is a great place to do business. Robbie really took his time to explain the process of assessing the value of my pieces and how they arrive at the price for purchasing preowned jewelry. I wouldn't hesitate to patronize the shop again."

Click Here to Read More Reviews from actual customers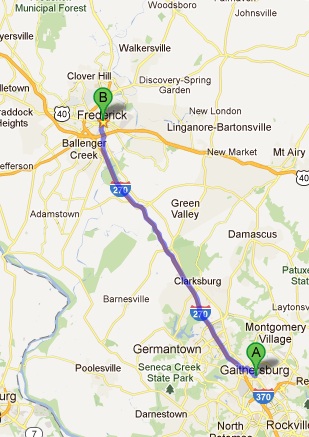 Gold Buyer Near Gettysburg, PA
Gold Jewelry & Scrap Buyer Near Gettysbrug, PA
Sterling Silver Buyer Near Gettysburg, PA
Coin  Shop Near Gettysburg, PA