Serving the Ashburn, Virginia (VA) area community. Paying the highest prices paid for Ashburn, VA on Gold Jewelry, Coins, Silver Bars, Sterling Flatware & Hollow Ware Sets.
We are a coin dealer, gold buyer, coin shop near Ashburn, VA.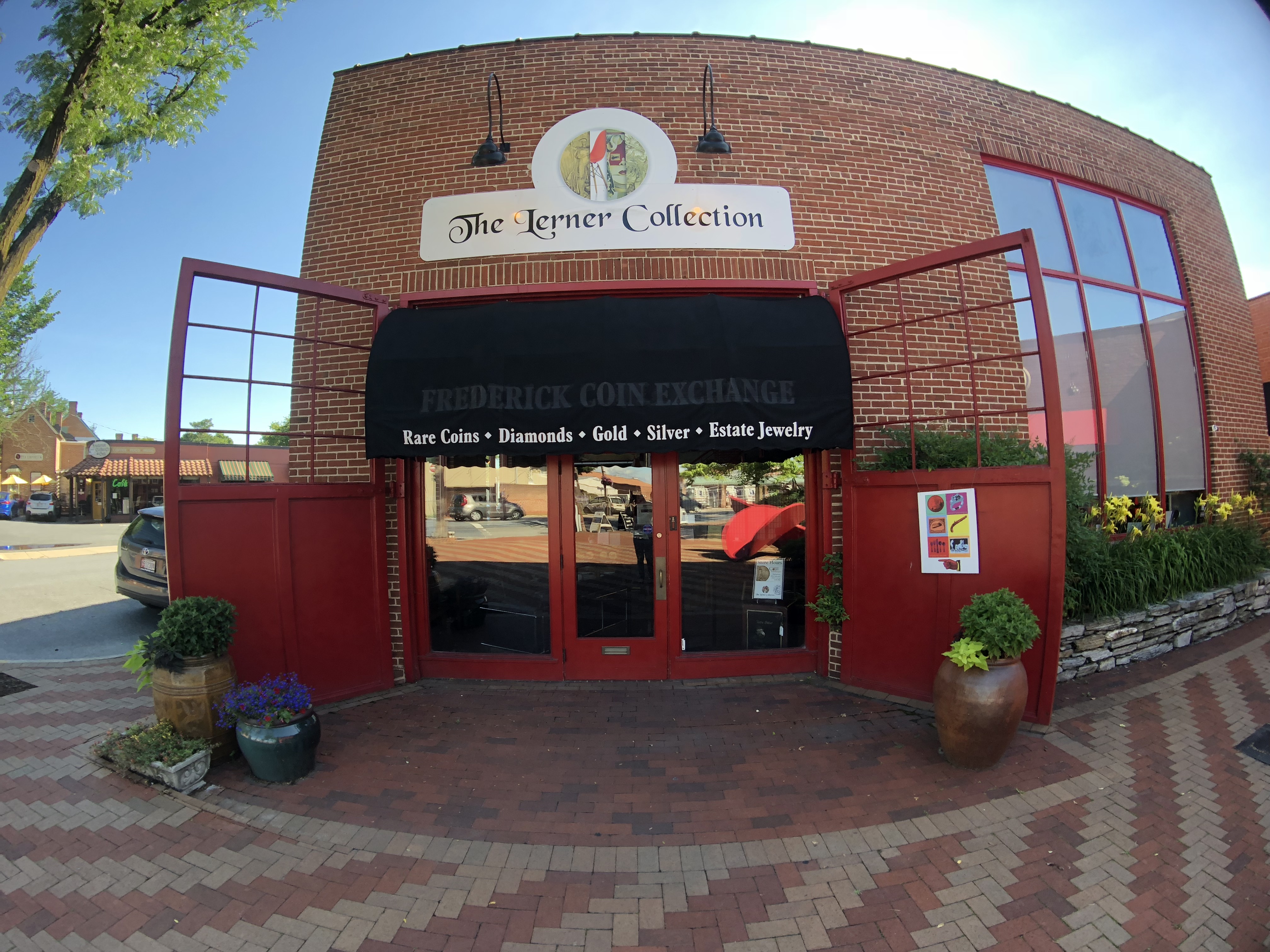 Buying & Selling Services for Ashburn, VA area!
Scrap & Old Gold Jewelry
Fine Estate Jewelry
High End Watches
US & World Coins
US & World Currency
Sterling Silver Flatware & Hollow Ware Sets
If you're making the drive from Ashburn, VA we also buy...
Vintage Sports Cards - Before 1975
Old Banks & Advertising
Diamonds over 1 Ct w/ paperwork
Click here for Turn By Turn Directions from Ashburn, VA
Read our reviews!
"We were very pleased with our experience in dealing with Frederick Coin Exchange. We sold a coin collection which I got when my parents died. They offered the best price for a gold coin set by several hundred dollars. They were very patient with us and spent several hours going over the collection. While we were their many repeat customers came in to do business which speaks well for them. If I had other coins or jewelry I would make the 45 minute drive to Fredrick Coin Exchange again."
Ann F.
You've seen the commercials. Turn your old, unwanted, or broken gold jewelry into CASH. Send them away in the mail and wait for the check. But now think about how much money was spent for you to see that message. TV advertising is some of the most expensive advertising on the market. Will you REALLY get top dollar for your jewelry?
The Frederick Coin Exchange is consistently one of the areas highest paying gold buyers in the tri-state area. There are no hidden secrets, fees, or magic tricks. Everything is separated, tested, weighed and priced WHILE YOU WAIT.
Click here to read some of our customer reviews.
Below we will explain exactly what happens when you bring your items to the Frederick Coin Exchange for an offer.