Important Message:
If you are coming to buy gold or silver bullion from us – no appointments are needed. If you are selling to us or would like a free verbal appraisal – we prefer that you have an appointment in order to ensure that we have enough staff members to serve you. We are closed on Mondays and Sundays, but open Tuesday – Friday 10 am – 5 pm, and open Saturdays from 10am – 3pm. All Saturday appointments should be made by phone (301) 898-2863 as they cannot be scheduled through the website. Written appraisals are only on Wednesdays and appointments are required. Please note – unfortunately we currently do NOT have any collectible coins or estate jewelry on display or for sale at this time. Thank you for your patience and understanding.
A National Wholesale Rare Coin & Precious Metal Dealer
Open to the Public
The Frederick Coin Exchange is one of the area's most trusted dealers in U.S. coins, gold & silver bullion & other collectibles. We combine our staff's knowledge and expertise with our resources and connections allowing us to buy a wide range of collectibles in large volumes. The Frederick Coin Exchange is a member of all major coin and precious metals organizations. Stop by to view our selection of coins, gold, silver, estate jewelry and other collectibles in our downtown Frederick store.
We offer FREE verbal appraisals and competitive buy prices on your items.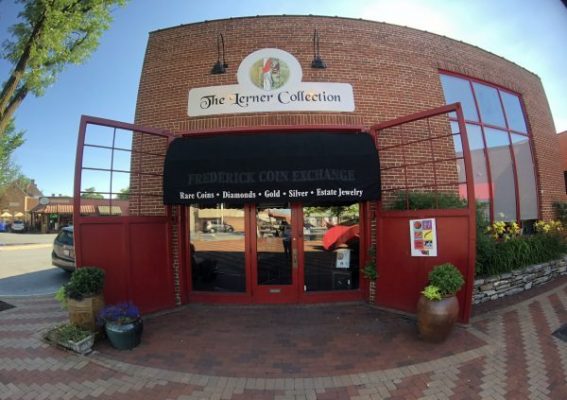 ---
A Trusted Dealer of U.S. Coins, Gold & Silver Bullion & Other Collectibles
Knowledge is power in our business. Being connected to organizations and businesses around the country allow us to pay you more. We are members of the Certified Coin Exchange, a network of the nations top 300 coin dealers. This allows us to buy anything at competitive rates regardless of value or quantity.
Life Member of the American Numismatic Association #LB3134806
Authorized Dealer for PCGS #822532 & NGC #3060
Maryland Precious Metals Dealer #2354
---
Proud to be one of the area's strongest buyers of:
---